Wisconsin Education Policy Outreach and Practice (WEPOP) is a group of former classroom te
ache
rs at the University of Wisconsin-Madison dedicated to teacher-driven conversations about education policy. WEPOP functions as a graduate student "clinic" within the 
Wisconsin Center for Education Research,
 and is directed by
 Annalee Good
. Through the WEPOP Clinic, graduate students and practicing Teacher Fellows partner across schools, districts, the Wisconsin Department of Public Instruction and UW-Madison.
Our Mission
Build PK-12 teachers' capacity around federal, state, and local policy initiatives.
Provide an inclusive, low-stakes space for teachers to collaboratively engage with policy issues.
Foster on-going, teacher-directed policy discussions with advocates, policymakers, and researchers.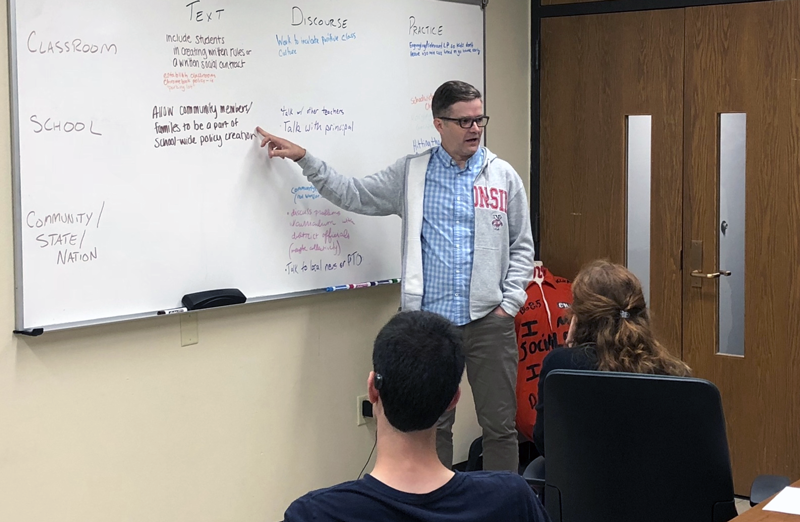 Janel Anderson
Molly Carroll
Jerry Dryer
Chang Hee Lee
Kate Roberts
* = Co-founder
* Sadie Fox Barocas
* Carlos Jose Canela
* Laura Chávez-Moreno
* Rachel Feldman
Jonathan Harper
Matthew Parish
Matthew Belz
Carmen Montopoli
Mindy Mulryan
Phonekeo Siharath